Submitted by

admin

on Fri, 08/16/2013 - 08:43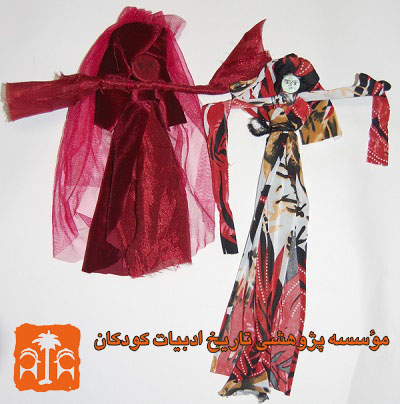 In September RWM group was invited by HAMI (The Association of the Development of Cultural & Educational Facilities to the Dizej village for an educational workshop for the rural librarians in West Azerbaijan. On the verge of the workshop, the group had a short conversation with the rural women about the lives of rural children and their traditional toys. We also visited the Sunday's Bazaar.
No trace of traditional toys is found in the current uproar of Bazaar, as they asserted, but foreign and Iranian plastic toys.
However, there exists someone who could amiably make the traditional toy, called, Beouk, the Bride. Sedighe was a woman who had learnt this hand-made doll by wood, button and fabric from her mother. She talked about the doll playing with her peers and the food they cooked on the small wood-fired oven.
The video clip of this conversation and this hand-made doll are the souvenirs of the IRHCLI journey.
The information regarding the Beouk would be available to those interested in childhood culture in the man-made doll section of the virtual museum of childhood culture.