Submitted by

aria

on Sat, 09/24/2016 - 00:00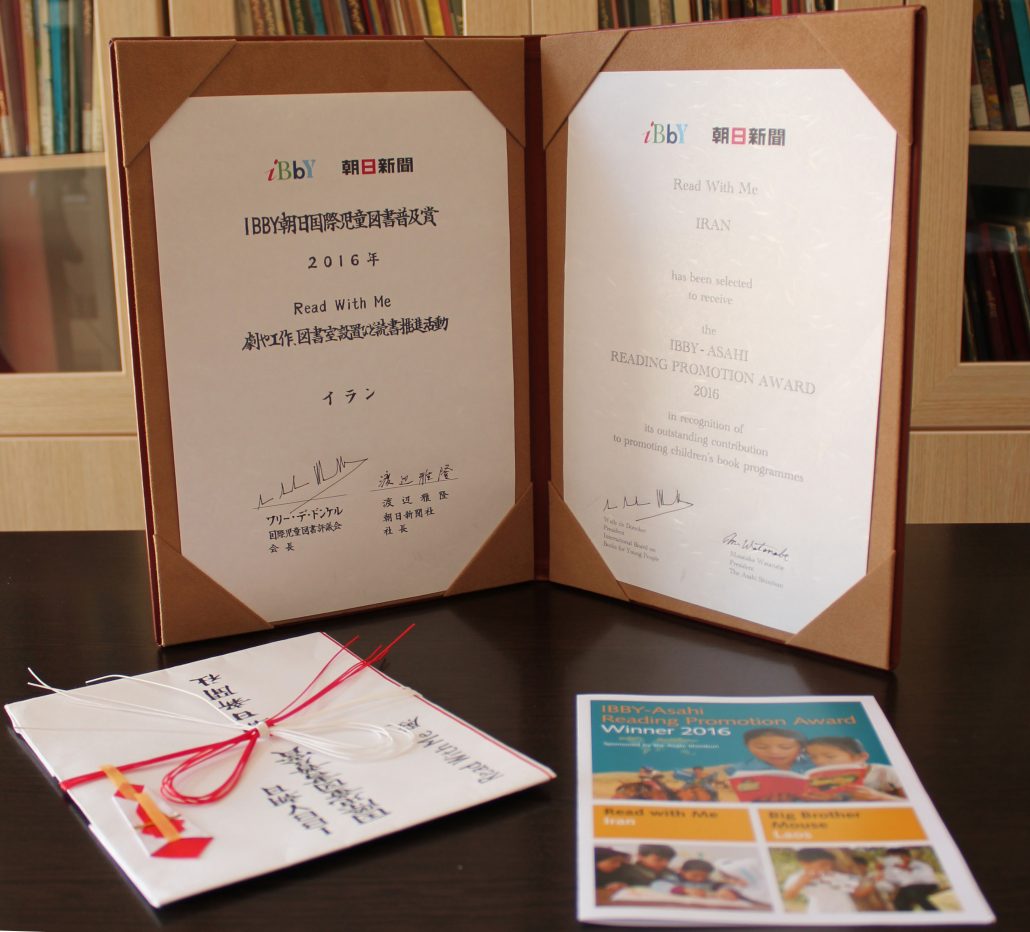 The 35th IBBY International Congress was held on 18 to 21 August 2016 in Auckland, New Zealand. The congress theme was "Literature in a multi-literate World" and global, local and native literature, various literary forms and attracting the readers were the basics of this congress.
77 countries take part in this congress which is held biennially in the field of children's literature and book promotion and the gathering of children's literature experts from all around the world is the most important and effective part of this literary event.
Shohreh Yousefi, children's literature and preschool education expert and the member of the 2016 Hans Christian Andersen Award Jury; Zohreh Ghaeni, head of the Institute for Research on the History of Children's Literature and Read with Me project; and Nehzat GhoreyshiNejad, the chairwoman of the board of the directors of the Association of children and adolescence literature lovers and a co-worker and trainer of Read with Me project represented Iran in this congress. Two projects of Read with Me from Iran and Big Brother Mouse from Laos won the IBBY-Asahi Reading Promotion Award in 2016. Zohreh Ghaeni and Nehzat GhoreyshiNejad attended the 35th IBBY International Congress and received this award from 2016 Hans Christian Andersen Award Jury President and the Asahi Shimbun newspaper representative in a ceremony held on 18 September. The IBBY-Asahi Reading Promotion Award is given biennially to two groups or institutions whose outstanding activities are judged to be making a lasting contribution to reading promotion programmes for children and young people. The Award was established in 1986 and is sponsored by the Asahi Shimbun newspaper.
During this congress the Executive Committee members for 2016-2018 were selected and Zohreh Ghaeni who has represented Children's Book Council of Iran, the Iranian Section of IBBY, was chosen as the Executive Committee member beside representatives from Russia, the USA, France, Turkey, the UK, Denmark, Mongolia, Mexico and South Africa. "I hope I can work as an active member of this international committee," she said after being selected, "Our participation in the executive committee as a member from Asia and Middle East is very important, especially after the recent statement of the committee."
On 14 September, a session was held in Children's Book Council of Iran, where activists in the field of children's literature listened to the congress reports and the Iranian participants in this congress presented their experiences from this international event.